This question is asked so often today that it seems worth explaining, but here are 5 reasons why business Internet is more expensive than Residential Internet packages.
1. Consistent Upload and Download Speed
How most people use the Internet at home and how they consume content depends on the download speed. Once you have your website infrastructure, you usually need a business Internet connection. One way in which private (and even commercial) ISPs can keep prices low is to offer their customers high - fast, low - latency Internet access. If you want to back up your data offsite, upload speeds are very important, but if you create content and send it out into the world, you will want a broadband connection with high - fast, low - latency to your home or business. A commercial Internet connection usually offers the same upload speeds as downloads, but with a home connection, the upload speed is almost always throttled.
2. Static IP Address
Static IP addresses are also becoming scarce, and private Internet connections are a moving target. The addresses on the Internet are constantly changing, which prevents you from having a business infrastructure. There are workarounds for people who still want it, but they are much more expensive than fixed addresses that don't change every few days. If you want to resolve your Internet address (internetforbusiness.net) into a server, you need to be able to tell the Internet where your traffic is going via a DNS server. But what if you wanted to host your infrastructure at your workplace and host it on a private server?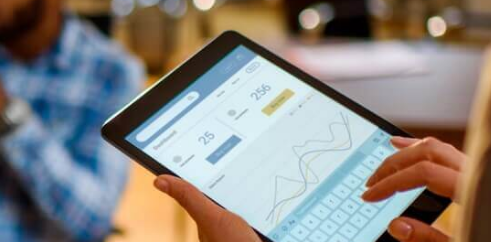 3. Service Level Agreements
If you buy the business internet, you typically get an "SLA" which means they have to refund your money if they don't deliver the services as agreed. Response times are measured and short, and you typically are supported by professionals rather than entry-level workers in a call center reading a script. Residential connections are "best-effort" which means it might be down for a few days from time to time, but they will solve the problems as quickly as they can.
4. Because They Can
If your location is zoned commercial, you can't get residential internet. It is something to consider if you're moving out of a home office, but generally, you'll find that you can't get residential pricing and service in an office or business, and it's challenging to get commercial service at your house. By forcing commercially zoned properties to buy the business internet, carriers get to sell their best service level without having to defend their value. Some carriers do offer a "SOHO" or home office package that offers some of the features of a business data connection, but it's such an unusual request that a lot of residential internet salespeople aren't even aware that those packages exist.
5. Dedicated vs Shared Connectivity
If you order fiber, a T1, or even SDSL, what you're getting is a direct connection from your office to your carrier. A cheaper way to do it is to run cable or fiber into a neighborhood and add a neighborhood gateway. Sure, if everyone is online, it might lag a bit, but it saves the carrier from the time, expense, and maintenance of having a direct connection to every customer. Better yet, if you order internet connectivity, they can just walk over to your neighbor's house and tap into their connection! Business internet carriers don't typically daisy chain connectivity this way, but it's common for residential. If you read the fine print on residential data ads, it says that results may vary, and speeds are not guaranteed. On a business-grade connection, typically the speed is contractually agreed upon.
In summary, If your data is not in your office, your Internet connection can become a very important bottleneck for your company. As people increasingly work in the cloud and expectations rise, many companies will have to make difficult financial allocation decisions.