Thousand of businesses are forced to close stores due to the global pandemic. Some works at home and stores go digital to sell their product and services. Working from home is difficult, and work remotely has become so important that WiFi systems need to support multiple family members while you need to fulfill customer order and an important video conference.
Today, a Wi-Fi upgrade would be a quick fix for a lackluster Wi-Fi system, but with many high-profile retail stores closing temporarily and online retailers prioritizing shipping vital medical items, simply upgrading a device is no longer as easy as it used to be. Such operations are temporarily being drastically reduced, and the sudden shift of work from home has prompted hundreds of thousands of working group members to restore the network. Non-technical personnel is unable to repair their own WiFi systems, many internal IT departments struggle to handle a large number of their employee's requests for WiFi upgrades, and employees make it difficult for their IT staff to upgrade their systems.
When you work in an office, your productivity is directly linked to the performance of your office's wireless Internet network, so when your home Internet or WiFi network works well when you need it, it suddenly has the ability to support video conferencing and other workplace technologies.
Every day we get dozens of calls from people looking for a WiFi service in their homes, but after a few questions, they learn that they are actually looking for Internet service and not WiFi. The point of this tip is to let you know that Internet connection and WiFi are two different things and that the limitations of Internet connections also extend beyond WiFi to WiFi. Your office can have a Wi-Fi network with a high-speed broadband connection or a Wi-Fi network without. Both types of Internet connections are useful for connecting multiple devices that use high bandwidth as needed.
Most likely, you don't have a high-speed broadband connection or Wi-Fi network at home, so look at your Internet bill to see what speeds you're paying for. If your service is fiber-based, you should be aware that you have much slower upload speeds than downloads.
Depending on the speed, this can lead to bottlenecks if you have more than 1 or 2 devices available for a video conference at the same time. To connect all your video conferencing devices, you need about 5 Mbps for downloads and uploads.
Depending on the platform you use and the quality of the video, the speed may increase or decrease over time. The problem is bandwidth limitations and upgrading is not an option, but a small sacrifice can go a long way and give you the extra bandwidth you need to complete your video conference without interruption. If you are at a moment when uninterrupted connectivity is critical, or when your Internet use at home is limited because the problem is bandwidth limitation, you can achieve extra performance by doing so when everyone is at home and bored by limited offline activity.
High-bandwidth activities can include video conferencing, downloading files, surfing the Internet, and other high-speed activities such as video games. High-speed Internet is relatively affordable and readily available in the most densely populated cities, and bandwidth limitations are generally easy to remove. Imagine high-bandwidth activities such as water flowing through a hose and the hose being an Internet connection.
The hose has finite limits and does not expand to support the needs of its limits, but the same idea applies to your Internet connections. If you only have a download speed of 50 MB, stream multiple videos, download large files or play online, you can extend the limitations of your Internet connection by only having a download speed of up to 50 MB.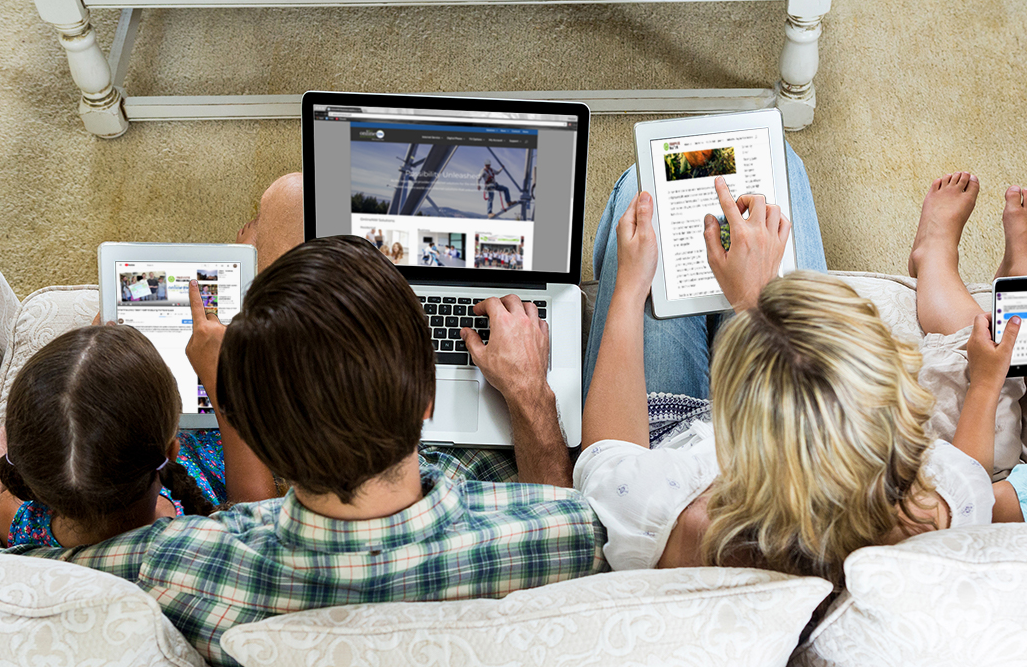 How To Improved Your Wi-Fi
People often use the wireless router/modem combination provided by their Internet Service Provider, but in most cases, it is in a bad place. It should be best placed in the central location where there is a room or home within the house itself that requires WiFi access.
If your home is larger than 1,000 square feet and has a unique layout that does not support the placement of access points in central locations, you might want to consider a WiFi system that uses multiple access points - points to extend coverage to all areas of your home so you can connect seamlessly throughout the house.
Wi-Fi coverage varies, and generally varies from household to household, so Devices that provide WiFi (wireless routers and access points) should not be placed in the middle of a house. A hardwire Ethernet connection is more reliable and stable than a WiFi connection unless you physically connect to a network device. If you work remotely, you may need an Ethernet cable to reposition your wireless router or connect directly to another device, but if you work remotely or physically with your network devices, you will also need Ethernet cables.
Depending on how far away you are from your wireless access point, you can see higher connection speeds. Latency and ping times should be better, but in some cases, you will still see a high connection speed depending on which device you are connected to and how close it is.
Poor home WiFi may be fine when working in the office, but visible cables are ugly and running cables are not ideal for some people for aesthetic reasons alone. Many people would prefer to use bad Wi-Fi by running a cable to enhance their experience. Sometimes sacrifices have to be made when trying to improve wireless connectivity in your own home.
When laying cables, try to avoid intrusive methods such as zipper tapes, paint, tape or a stapler. With these, you can quickly attach and remove the cable to the wall without using or damaging the walls. If you feel confident and want to try to become an IT professional, you should consider going under the hood of your home router. The aim is to control how much water flows through the hose and to determine where the water should flow first. Search for content filtering, scheduler, and settings, as well as router configuration information such as IP address, port number, and network address.
Still not getting the speed you need? Give us a call.